Finding Hidden Gems: Your Guide To Free Audiobooks Worth Exploring
Looking to dive into the world of audiobooks? Whether you're a seasoned listener or a newbie, there's a treasure trove of free audiobooks waiting to be explored. In this guide, we'll be your trusty companion as we uncover hidden gems in the realm of free audiobooks. Get ready to embark on a literary adventure like no other!
When it comes to finding free audiobooks, it can feel like searching for buried treasure. But fear not, because we've got you covered. We'll navigate through the vast sea of options and help you discover the audiobooks that are truly worth your time. From classics to contemporary works, we'll explore a variety of genres and authors. So sit back, relax, and let us be your guide to the captivating world of free audiobooks. Get ready to uncover hidden gems that will transport you to new worlds and ignite your imagination. Let's dive in!
Looking for free audiobooks that are worth exploring? Look no further! In this guide, we've curated a list of hidden gems – audiobooks that often go unnoticed but are definitely worth your time. From classic literature to contemporary fiction, there's something for everyone. So sit back, relax, and let these captivating stories transport you to another world. Get ready to discover your next favorite listen!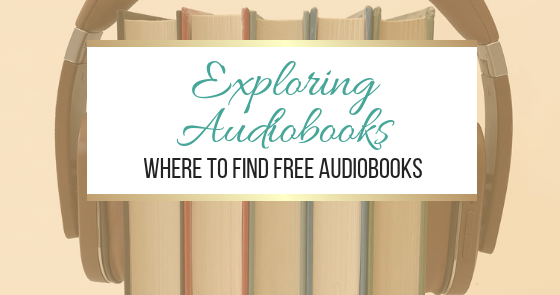 Finding Hidden Gems: Your Guide to Free Audiobooks Worth Exploring
Are you a book lover who wants to dive into the world of audiobooks? With the rise of digital platforms, finding free audiobooks has never been easier. Whether you're a fan of classic literature, thrilling mysteries, or thought-provoking non-fiction, there are hidden gems waiting to be discovered. In this guide, we'll explore the best sources for free audiobooks and provide you with tips on how to find the perfect titles for your listening pleasure.
1. Public Libraries: A Treasure Trove of Audiobooks
When it comes to finding free audiobooks, public libraries are a goldmine. Most libraries have embraced digital lending platforms, such as OverDrive or Libby, which allow you to borrow audiobooks from the comfort of your own home. Simply sign up for a library card, download the library's app, and start browsing their vast collection. From bestsellers to lesser-known titles, you'll find a plethora of options to satisfy your literary cravings.
Not only do public libraries offer free access to audiobooks, but they also provide a sense of community. Many libraries host book clubs or discussion groups centered around specific audiobooks, allowing you to connect with fellow bookworms and engage in meaningful conversations. So, head to your local library's website and embark on a journey to discover hidden gems within their extensive audiobook catalog.
Benefits of Using Public Library Audiobooks:
1. Free access to a wide range of audiobooks.
2. Convenient digital borrowing, eliminating the need to visit the library physically.
3. Community engagement through book clubs and discussion groups.
4. Discover lesser-known titles that may not be available on commercial platforms.
2. Independent Audiobook Websites: A Haven for Indie Authors
If you're looking for unique and undiscovered audiobooks, independent audiobook websites are worth exploring. These platforms provide a space for independent authors and narrators to showcase their work and reach a wider audience. By supporting indie authors, you not only discover hidden gems but also contribute to the growth of the literary community.
Websites like Librivox and Podiobooks offer a vast collection of free audiobooks, ranging from classic literature to contemporary fiction. You'll find works from both established and emerging authors, allowing you to explore different genres and styles. These platforms often rely on user reviews and ratings, making it easier to identify audiobooks that align with your preferences.
Benefits of Independent Audiobook Websites:
1. Discover hidden gems from independent authors.
2. Support emerging writers and narrators.
3. Access a diverse range of genres and styles.
4. User reviews and ratings help in making informed choices.
3. Podcasts: The Intersection of Entertainment and Education
Podcasts have become a popular medium for storytelling, and many podcasts offer free audiobooks as part of their content. Whether you're interested in fiction, self-help, or educational material, there's a podcast out there for you. These audio narratives often feature professional voice actors, adding a layer of immersion to the storytelling experience.
To find audiobooks within podcasts, you can browse through podcast directories or use dedicated platforms like Audible and Spotify. Many podcasts release episodes in a serialized format, allowing you to follow the story over multiple episodes. This format is particularly engaging and keeps you eagerly anticipating the next installment.
Benefits of Audiobooks in Podcasts:
1. Access to free audiobooks through podcast platforms.
2. Professional voice actors enhance the listening experience.
3. Serialized format keeps you engaged and eager for more.
4. Explore a wide range of genres and topics.
4. Online Communities: A Source of Recommendations
When it comes to discovering hidden gems, online communities can be a valuable resource. Platforms like Reddit, Goodreads, and BookTube offer spaces for book lovers to discuss their favorite reads and recommend lesser-known titles. By actively participating in these communities, you can tap into a wealth of recommendations and find audiobooks that may have flown under the radar.
Engaging with fellow book enthusiasts also allows you to broaden your literary horizons by exploring genres or authors you may not have considered before. These communities often organize reading challenges or themed book clubs, providing a structured way to discover new audiobooks and engage in meaningful conversations with like-minded individuals.
Benefits of Online Communities:
1. Receive recommendations from fellow book lovers.
2. Discover audiobooks that may not be widely known.
3. Engage in discussions and broaden your literary horizons.
4. Participate in reading challenges and themed book clubs.
With these valuable resources at your fingertips, you'll be well-equipped to embark on your journey of finding hidden gems in the world of free audiobooks. From public libraries to independent websites and online communities, there's a wealth of options waiting to be explored. So, grab your headphones, immerse yourself in captivating narratives, and let the world of free audiobooks transport you to new literary realms.
Key Takeaways: Finding Hidden Gems: Your Guide to Free Audiobooks Worth Exploring
1. Look for audiobook platforms that offer free trials or free sections to explore.
2. Don't overlook classic literature – there are many free audiobook versions available.
3. Check out libraries and online platforms for free audiobook rentals or downloads.
4. Utilize audiobook subscription services that offer a selection of free titles.
5. Don't be afraid to try out lesser-known authors and genres – you might discover hidden gems.
Frequently Asked Questions
1. Where can I find free audiobooks to explore?
There are several platforms where you can find free audiobooks worth exploring. One popular option is Librivox, a website that offers a vast collection of audiobooks in the public domain. These audiobooks are narrated by volunteers and cover a wide range of genres, from classic literature to non-fiction works.
Another option is OverDrive, which allows you to borrow audiobooks from your local library. Simply download the OverDrive app, sign in with your library card, and start browsing the available titles. This is a great way to discover hidden gems in your library's audiobook collection.
2. How can I discover hidden gems among the free audiobooks?
Discovering hidden gems among the free audiobooks requires a bit of exploration. One approach is to browse the genres or categories that interest you the most. Take the time to read the descriptions and listen to the sample clips to get a sense of the book's style and narrator.
Additionally, you can seek recommendations from fellow audiobook enthusiasts. Online forums, social media groups, and book blogs often have discussions about underrated audiobooks. These recommendations can lead you to lesser-known titles that are truly worth exploring.
3. Are there any websites that offer free audiobooks for children?
Yes, there are websites that offer free audiobooks specifically for children. One popular platform is Audible Stories, which provides a collection of children's audiobooks across various age groups. These audiobooks are available for streaming and do not require any membership or subscription.
Another option is Storynory, a website that offers free audio stories for kids. They have a wide selection of classic fairy tales, myths, and original stories that are perfect for young listeners. The website also provides a transcript of each story, allowing children to follow along as they listen.
4. Can I download free audiobooks to listen offline?
Yes, many platforms allow you to download free audiobooks for offline listening. Librivox, for example, offers downloadable audiobooks in various formats, such as MP3 and M4B. Once downloaded, you can transfer the files to your preferred device and enjoy the audiobooks without an internet connection.
OverDrive also allows you to download audiobooks for offline listening through their app. Simply select the "Download" option when borrowing a title, and it will be saved to your device for offline enjoyment. Just make sure to check the borrowing period and return the audiobook on time.
5. Are there any hidden gems among the free audiobooks for non-fiction lovers?
Absolutely! Non-fiction lovers can find hidden gems among the free audiobooks as well. Project Gutenberg offers a wide range of non-fiction titles in the public domain, covering subjects like history, science, philosophy, and more. These audiobooks are narrated by volunteers and provide a wealth of knowledge and insights.
You can also explore the non-fiction section on Librivox, where you'll find lesser-known works that delve into various topics. Additionally, keep an eye out for free audiobook promotions from reputable non-fiction publishers. They often offer limited-time access to select titles, giving you the opportunity to discover hidden gems in the genre.
FREE Audiobooks on YouTube (Full Length) and how to find them
Final Summary: Uncovering Hidden Treasures in the World of Free Audiobooks
So there you have it, my fellow bookworms and audio aficionados! We've embarked on a thrilling journey through the realm of free audiobooks and discovered some real hidden gems along the way. From classic literature to modern masterpieces, there's no shortage of captivating stories waiting to be explored.
As we've delved into this world, we've learned the importance of seeking out lesser-known platforms and channels that offer an abundance of free audiobooks. By venturing beyond the mainstream, we open ourselves up to a treasure trove of literary wonders that are often overlooked. From libraries and digital archives to independent creators and niche websites, the options are endless.
Remember, the key to finding these hidden treasures lies in being adventurous and open-minded. Embrace the joy of stumbling upon unexpected gems, whether it's a lesser-known author, a unique narrator, or a story that takes you on an unexpected journey. By exploring free audiobooks, we not only expand our literary horizons but also support the creators and platforms that make these treasures accessible to all.
So, my friends, let's keep our ears open and our imaginations ignited as we continue to uncover the magic of free audiobooks. Together, we'll dive into uncharted literary realms, discover new voices, and embark on countless adventures—all without spending a dime. Happy listening, and may you always find hidden gems worth exploring!